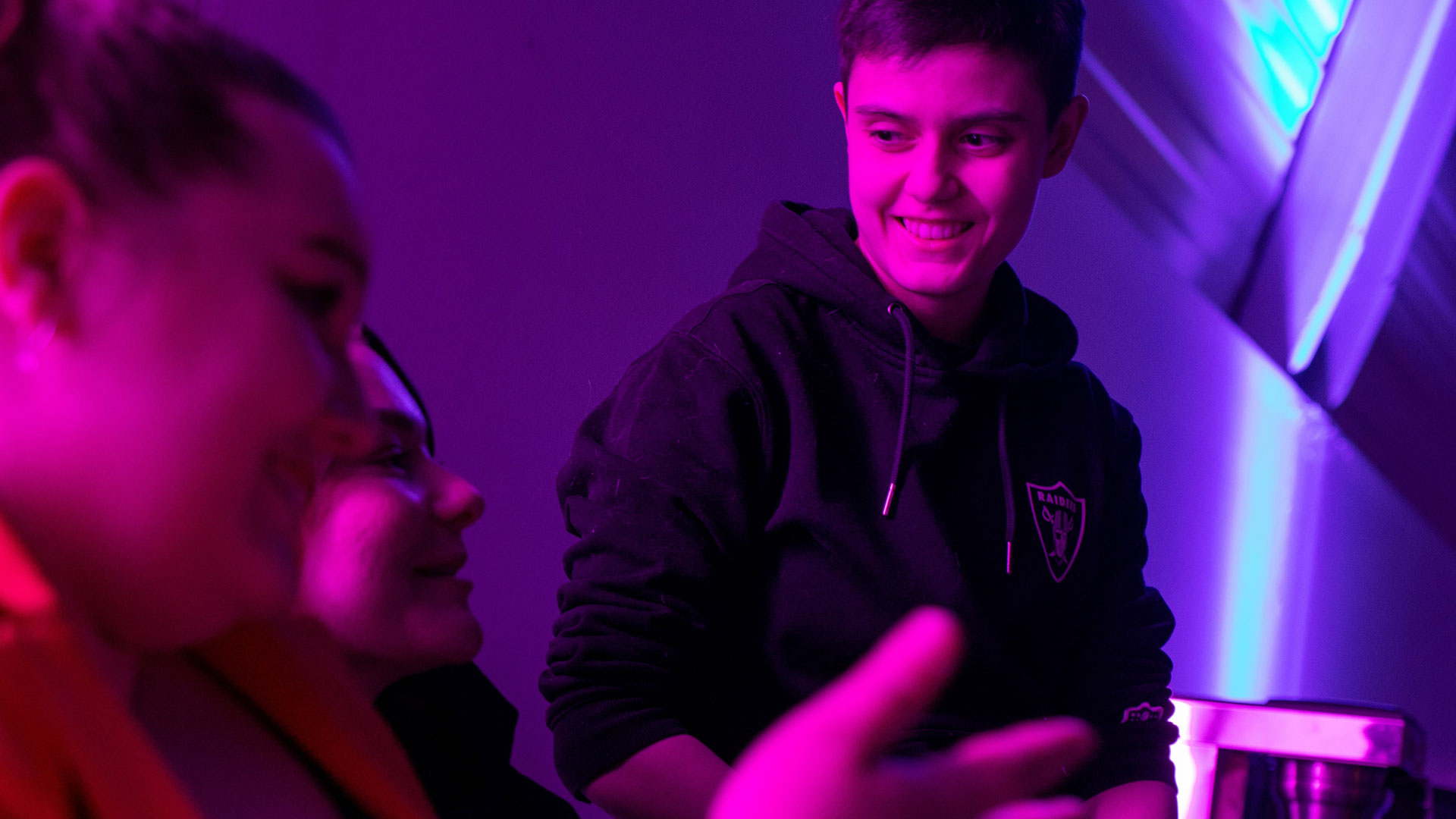 AFK area
Thursday—Sunday, 3.—6.8.2023
Relaxed hangout area where you can take a break between gaming sessions or event programs. You can spend time in peace or participate in activities organized by youth instructors. The instructors are there for all visitors and you can talk to them about any topic. The AFK area is an activity organized by the City […]
Relaxed hangout area where you can take a break between gaming sessions or event programs. You can spend time in peace or participate in activities organized by youth instructors. The instructors are there for all visitors and you can talk to them about any topic.
The AFK area is an activity organized by the City of Helsinki's youth services.
Picture by Katja Tähjä.