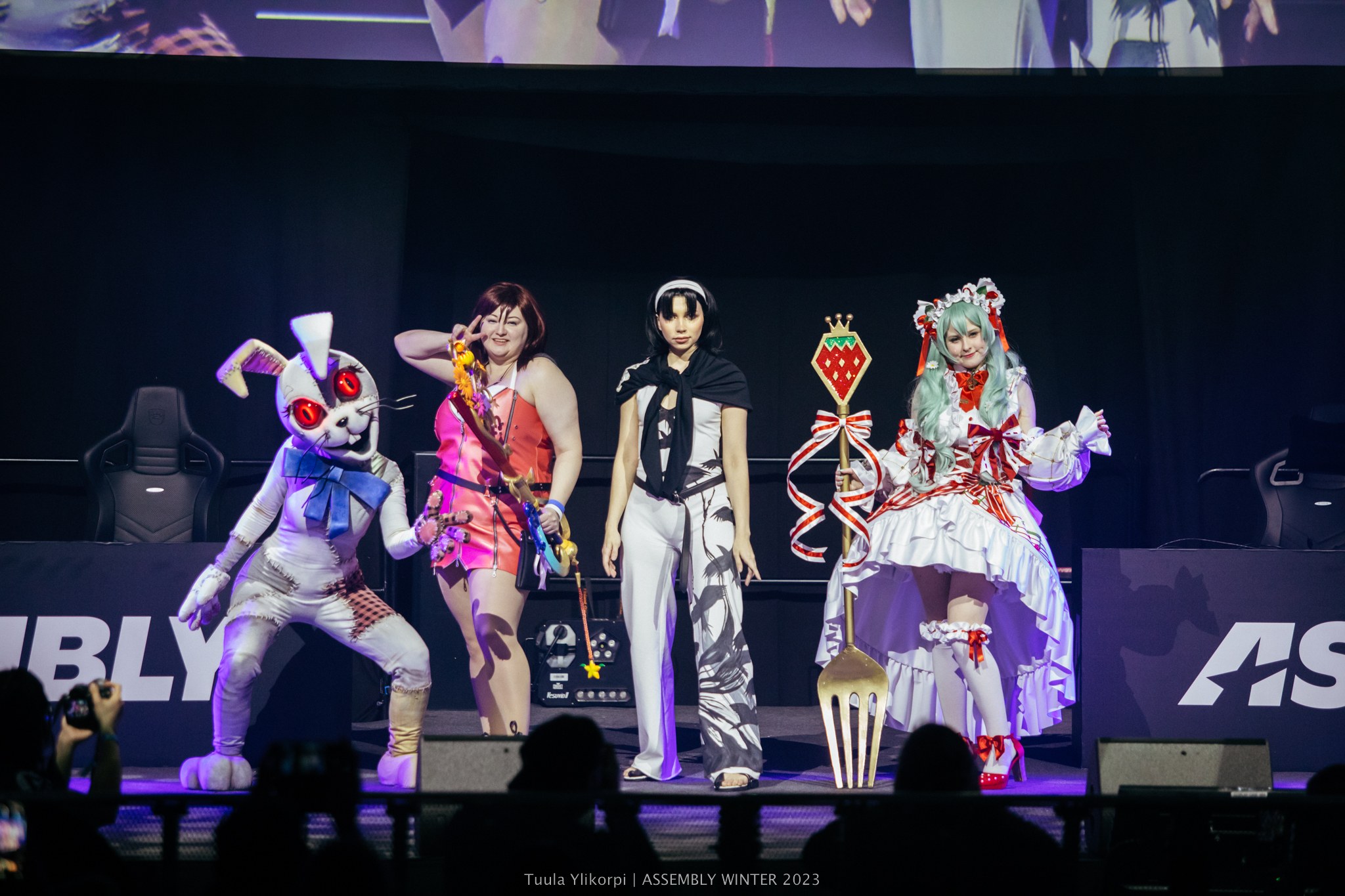 Cosplay competition
Cosplay competitions at Assembly Summer! The competition includes separate categories for costumes and performances, either individually or as a group, and the audience has the opportunity to vote for their favorite as the Audience's Choice!
Cosplay is a multifaceted hobby that combines fandom, craftsmanship, acting, and many other different skills! Cosplay is a popular hobby worldwide, and everyone makes their costumes however they want. Some make their costumes from scratch, some modify ready-made clothes, and others buy costumes ready-made.
In Assembly's cosplay competition, awards are given based on the costumes for Best Solo and Best Group, based on performances for Best Solo Performance and Best Group Performance, and based on audience voting for the Audience's Choice.
Prizes
Best Solo: €400
Best Group: €400
Best Solo Performance: €100
Best Group Performance: €100
Rules
You can read the rules (in Finnish) here.
Registration
Registration is over for Assembly Summer 2023's cosplay-competition!
Previous competitions