Tervetuloa kuuntelemaan puheenvuoroja. Tule tutustumaan uusiin teknologisiin aiheisiin, perehtymään teknologian ja taiteen yhteenkietoutuneisuuteen.
Teknologian syvää päätä ja matalampaa rannikkoa – Assyjen seminaarit ovat suunnattu tietokonealan harrastajille, mutta sisältöä löytyy myös aloittelijoille ja teknologiasta yleisesti kiinnostuneille.
Seminars
---
Markku Reunanen (Aalto yliopisto) – Alive Dead Media – Teaching Retrocomputing at a University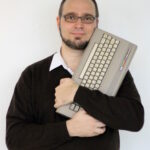 In many fields of study there is a natural sense of history and tradition, but in new media, it is very easy to focus on the latest fads without realizing they too are rooted in earlier events. The purpose of the "Alive Dead Media" course at the Aalto University was to build a bridge between so-called dead media and today's computing. This presentation discusses how students created content for retro computers and learned something along the way.
Markku "Marq" Reunanen is a long-time computer enthusiast who currently works as a senior university lecturer at the Aalto University teaching new media. He has participated in the demoscene since the early 1990s and is also an active researcher of various digital culture topics ranging from videogames to home computers.
Friday 12.00-13.00 EEST
---
Johannes Richter (Remedy) – Procedural VFX and workflows in Control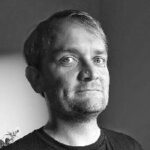 This talk sheds light in how we developed visuals and functionality of Create and Fracture – the two new abilities central to exploring the caves under the Oldest House in the Control: The Foundation DLC. Control has been developed by Remedy Entertainment. Control received many Game of the Year wins including being chosen as the 2019 Game of the Year award by IGN as well as receiving honors for Best Art Direction at The Game Awards 2019 and the award for Action Game of the Year at the DICE Awards.
Johannes Richter has had a varied and illustrious career in the VFX industry with over 15 years of experience in VFX. As former FX Artist and Supervisor at Framestore, Johannes' boast an array of VFX heavy Hollywood productions, including Marvel's Guardians of the Galaxy 2, Gravity, King Arthur: Legend of the Sword, Avengers: Age of Ultron, Poltergeist, Everest, Dracula Untold and Robocop. A few years back Johannes switched into Games to work for Remedy, where he is now heading Remedys growing VFX&TechArt team.
Friday 13.00-14.00 EEST
---
Timo Heinäpurola (Supercell) – Modernizing Rendering at Supercell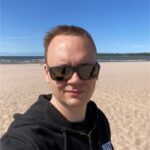 In this presentation I give an overview of the recent efforts to modernize our rendering systems at Supercell, as well as some background on why we embarked on the journey of rewriting our rendering in the first place.
Timo Heinäpurola is an engineer at Supercell focusing on making sure our games look as good as they play. Before Supercell he worked on games such as The Walking Dead: No Man's Land and Wreckfest holding a variety of different roles.
Friday 15.00-16.00 EEST
---
Jetro Lauha (Strobotnik) – Making of Porrasturvat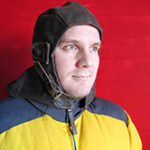 The "Porrasturvat – Stair Dismount" game won the first ever Assembly gamedev compo 20 years ago. Concept was found funny and new and the game became a global freeware hit. The game was originally created in 2 weeks on a vacation. In this presentation we go through details how that happened, also covering experiments and refinements of early sequels made before the game concept later became a commercial success with tens of millions of installs.
Jetro Lauha is a developer & designer who has attended Assembly events since the very first event in 1992 and has been making demos since. He has also worked with games and related, often experimental, tech for over 25 years. He started by selling shareware games on disks sent over mail. Nowadays he works as a contractor through Strobotnik Ltd.
Friday 16.00-17.00
---
Jani Kahrama (Secret Exit) – The Art Pipe of [REDACTED] Dismount
Dismount games have collectively been downloaded over 100M times. How does a small (4-8 people) indie team efficiently create assets for a big audience? This talk goes through a set of tools developed in-house to assist in the creation of the upcoming game [REDACTED] Dismount. The pipeline is Blender-to-Unity, and the tools are available on github for anyone wanting to make vertex-colored 3D objects that are high in fiber.
Jani Kahrama is the CEO of Secret Exit, an indie studio founded in 2006. His responsibilities in the current project are game design and 3D art.
Friday 17.00-18.00
---
Mira Gunther (Remedy) – Are you wondering how to get into the game industry?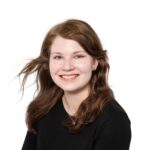 Remedy Entertainment will deliver a talk that will include an overview of Remedy, how to prepare for exploring jobs in the gaming industry, advice on portfolios and applications as well as time for your questions at the end. Remedy will discuss ways to find opportunities through networking, game dev events, and internships.
Mira Gunther is part of Remedy's Entertainments Talent Recruitment team since November 2022. Her responsibilities included ensuring that our recruitment processes go smoothly both for us and the candidates. Mira is a a passionate about DEI (diversity, equity & inclusion) matters and promoting those in recruitment.
Friday 18.00-19.00
---
Tyler Coleman (Retora Games LLC & University of Texas at Austin) – A peek into AI tools and how to use them in game development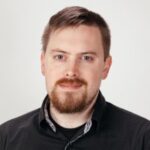 In this talk, we'll cover the variety of AI tools that are available online today and how you can use them as part of your process in game development. We'll look at language models such as GPT-3, image generation through DALL-E, MidJourney and others, code completion with Github Copilot, and more. Each tool has its unique advantages and uses and we'll look at ways each can be utilized to make your development process smoother and unique to your development style.
Tyler Coleman has functioned as an independent game developer over the past 8 years. This includes work as a designer, programmer, producer, business manager, and more. His recent success was with the game Merchant, reaching over a million downloads on iOS, Android, and Steam. He's spoken at multiple events, including Game Developers Conference (GDC), PAX Dev, and more. His passions include procedural generation, rapid prototyping, algorithmic art, simulation, and education.
Friday 19.00-20.00
---
Jarno "Killi" Kallunki-Mättö, Henri Forrström & Mikko Sarvela (HypeHype) – The future of game development is here and everyone is invited – HypeHype live demo & QA
We will talk & deliver a real-time demo about HypeHype, our new platform for creating, remixing and playing user-generated online games with a phone, tablet or desktop. Currently, in early access, HypeHype offers all the essential features and tools for making modern games and takes game creation from months of complex PC editing to just hours of visual editing on the go. HypeHype Inc. is a game tech and platform company, previously known as Frogmind, developer of the award-winning BADLAND and Rumble Stars. Our mission is to empower everyone to become a game maker through simple and free tools on mobile devices.
Saturday 13.00-15.00
---
Kalle Sirkesalo (Eficode) – Decade of ups and downs in Github enterprise services management
In this talk I tell you about real life experiences of upkeep, maintenance, support and service for Github Enterprise Server. We got our first Github Enterprise Server customer almost a decade ago and it has been a ride. During this time we have seen the ups and downs of managing and running these services. The goal of this talk is to tell real life stories of situations we have ended up in, successes and failures. How did taking Github Actions into action go on the first time? How do you fix a blackbox at 2 am? What happens when your vm snapshot takes 2 days to finish? And a lot more. How do I move a Github Enterprise Server from On-premise datacenter to Azure and what does it entail?
Kalle works as CTO of Managed Services, making sure Eficode delivers the best possible offering for our service customers. Having worked in the Eficode Managed Services team for many years his experience is wide and deep; he is familiar with maintenance, upgrades and migrations of services to cloud as well as the challenges related to adopting new ways of working.
Friday 19.00-20.00
---